Our woodland management enterprise extends to ten woods in Norfolk amounting to some 1,000 acres. Each of our woods have a unique history and most have ancient origins. We manage these woods in a sustainable way to preserve their character and nature and to avoid damaging their fauna and flora.
The woods comprise a wide variety of tree species – large diameter Douglass Fir, Larch, Western Red Cedar, Western Hemlock and Corsican Pine. Also growing are high quality Oak, Ash, Beech, Sweet Chestnut and Sycamore.
Additionally we have a substantial coppice resource producing in excess of 10,000 brushwood faggots per annum and thousands of sticks, rods and stakes cut from Hazel, Bird Cherry, Birch, Oak and Sweet Chestnut. We also produce over 800 tonnes of firewood annually.
Our exceptional grade timber is available to buy in a variety of outputs. Some can also be felled to order. To discuss any specific requirements, please get in touch.
Large diameter softwoods
We have large diameter Larch, Douglass Fir, Western Hemlock (TSUGA) and Western Red Cedar (THUJA) with long butts of knot free timber standing in our woodlands.
Can be felled to order.
Mid diameters ranging from 12″ to 20″ BHQG (40cm-65cm DBH)
Large Diameter Hardwoods
We are growing Oak, Sweet Chestnut, Ash and Beech of all ages, up to 145 years old for Oak.
Can be felled to order.
Please contact us for any specific requirements you might have.
Faggots & Brushwood Bundles
Faggots and Brushwood bundles are used for river bank restoration and stabilization, prevention of tidal river bank erosion and coastal defence work.
Faggots and brushwood bundles can be made from Hazel, Birch, Bird Cherry, Oak, Willow, Alder. Beech and Sweet Chestnut. We have ample supplies of most of these tree species, but with the exception of live willow which will grow in water, each species will perform the same function when submerged in water.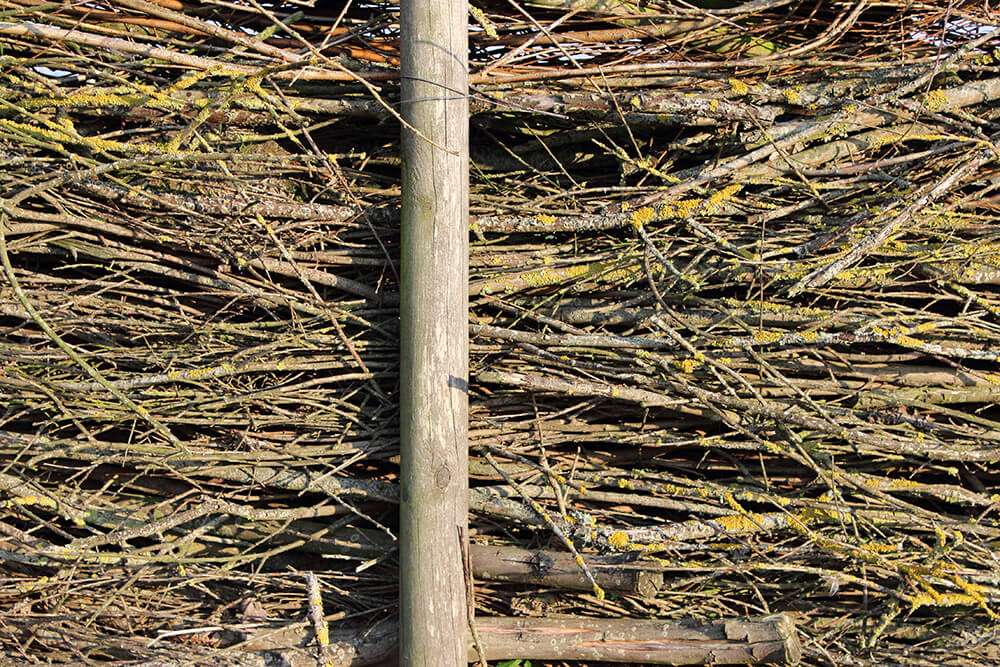 Hazel rods and sticks
We produce, from time to time, good quality Hazel rods (and other species) for making wattle hurdles, garden structures, basket handles, rustic furniture, walking sticks and a wide range of other uses.
Large diameter material is used for tree support stakes and stakes for hedge laying in addition to large quantities of "binders".
Fring Inspiration
With the option to rent bikes throughout your stay, exploring the estate and the local area is a must. There's so much to see!
Here are the top things our visitors love about the beautiful holiday cottages here on the Fring Estate in Norfolk.
read more